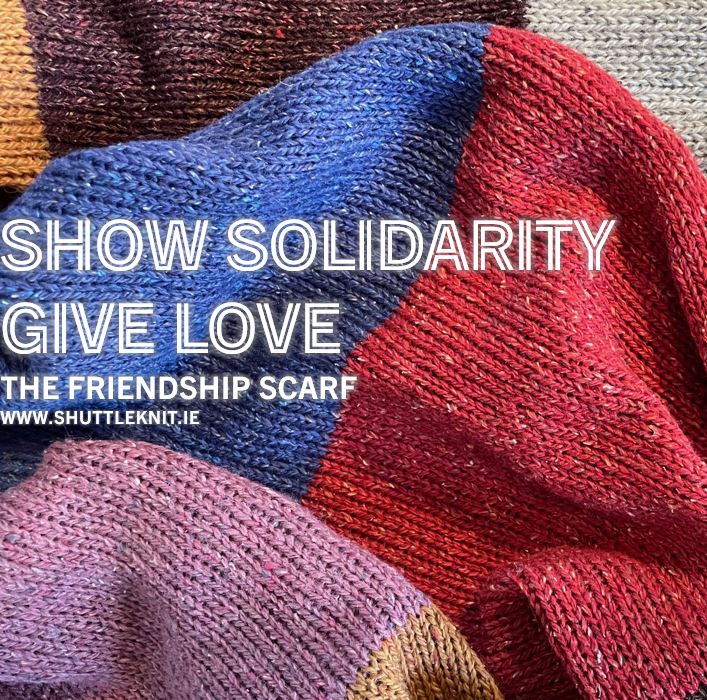 SHOW SOLIDARITY. GIVE LOVE.
The Friendship Scarf by Shuttle Knit is the quintessential gift which celebrates friendship and unity across all colors of the rainbow. Handcrafted by the Women of Shuttleknit. €25 Solid Volga / €27.50 Tibet Tweed Yarn. Ships Worldwide.
SHOP NOW
Please support the growth of Shuttle Knit through our new upcoming Kickstarter Campaign!
By investing in our Kickstarter campaign you can receive unique rewards while supporting this Social Enterprise which has empowered Traveller Women in Wicklow, Ireland for over 20 years! Watch this space - more details to come in the next few days. Be sure to follow us and sign up to the be the first to know!
Watch Our Shuttle Knit Video Story
Great Gifts
Our Christmas Favourites to gift and give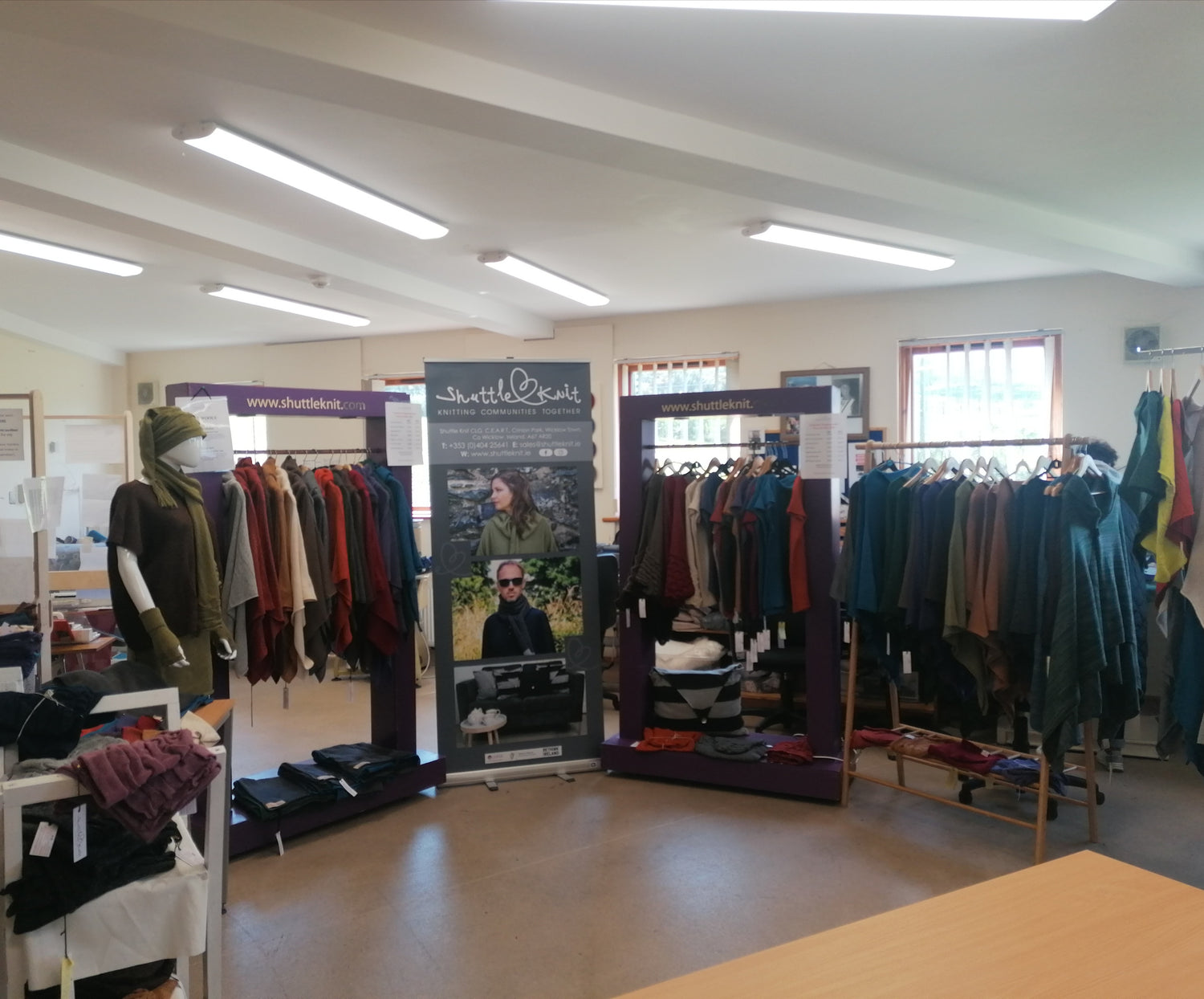 About Shuttle Knit
At Shuttle Knit, we design, hand craft, and sell beautiful, Irish knitwear. You can buy our knitwear online, at markets and in retailers throughout Ireland.

Our staff at Shuttle Knit are highly skilled knitters, seamstresses and designers, from the Traveller Community.
Read More: The Women of Shuttle Knit
More about Shuttle Knit
Bespoke Embroidery

We offer a bespoke embroidery service - from small to large orders

Find out more

Colours & Fabrics

We use high quality, easy care wool fabrics, and offer a wide range of colours

Find out more

Stockists

Where to find Shuttle Knit's products in shops, and information for retailers on how to become a stockist

Learn more